Electrical Repairs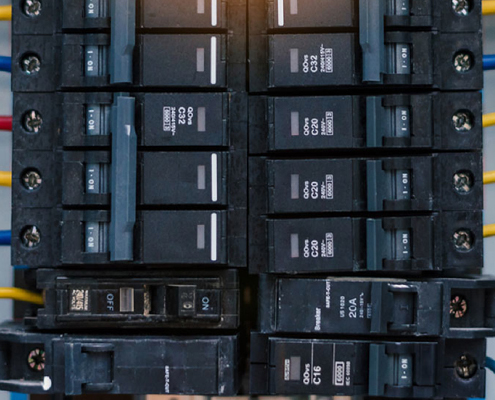 Have an Electrical Emergency? 24/7 All Services, LLC is available day or night to repair your electrical issues at a great price. We are a licensed and insured electrical contractor. AL License #02487
Don't pay expensive after hours fees or high hourly rates for electrical repair!
Call 24HRs (251) 981-0001.
If don't want to pay expensive fees or high hourly rates for service after hours, call us! We are available in all areas of Baldwin County. We're standing by and available on weekends, holidays, very late or super early! Your call will always be answered and our technicians can usually be there within an hour.
Electrical Repair Service
When it comes to hiring a reputable and experienced electrical repair service, 24/7 All Services is tough to beat. Getting the job done properly and safely is as important to us as it is to our customers. Don't take chances when it comes to servicing any of the electrical items in your home or business.
As licensed Electricians, we can:
Install your main service
Upgrade your electrical panel
Rewire your whole house
Make a minor or major repairs
Inspect generators
Replace light fixtures
Wire for switches and outlets
Install ceiling fans
Connect utilities
Install low voltage lighting
Even better, the price you pay will never include an extra charge if you need it done after hours. We've built a solid reputation for doing great electrical work, at a fair price and in a reasonable amount of time.
After Hours Electrician
Are you looking for an after hours electrician that fast and affordable? Call us 24 hours a day and seven days a week. We service a 50 mile radius of Gulf Shores, AL and usually get to your location in about an hour.
NO EXTRA FEE FOR AFTER HOURS REPAIRS! If that statement right there doesn't help you decide to use our electrical repair services, nothing will. More than just saving money, we care deeply about providing a properly done job and outstanding customer service.
So whether you own a house, condominium, mobile home or even a commercial business, we have the skills and experience make needed repairs quickly. We even accept marine work too.
We are a licensed & insured electrical repair service in Gulf Shores, AL.