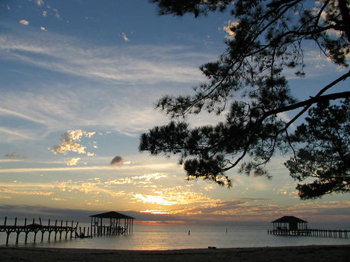 Fair Hope, AL Repair Service
We are a local plumbing, electrical and remodeling service in Fair Hope!
Call us today! (251) 990-0005
In 1894, our community was established by a group of adventurous people who came together with a "fair hope of success." Their experimental community blossomed and grew into a city. Now, more than 110 years later, Fairhope's "success" is more than apparent in our bustling downtown, spacious parks, award winning landscape and tree-shaded neighborhoods.
Fairhope, often referred to as the jewel of the Eastern Shore, is not a big city with a population of approximately 16,000. It still retains much of its original small-town ambiance, but Fairhope is unique in many ways. Fairhope is known as a pedestrian's paradise that has an active arts community, exceptional schools, outstanding public services, excellent senior services, and top-notch recreational programs for all ages. It is also home or a weekend retreat for many famous artist and authors.
Fairhope has been recognized nationally and internationally for its environmental stewardship, beauty and quality of life. Fairhope continues to receive favorable notice in national magazines, including the Wall Street Journal, Southern Living, USA Today, The Smithsonian and Money Magazine. In 2010, Family Circle Magazine named Fairhope as one of the 10 best places to raise a family. Most recently, it was voted as the most business friendly city in Alabama by the Alabama Policy Institute.