Spanish Fort Home Improvement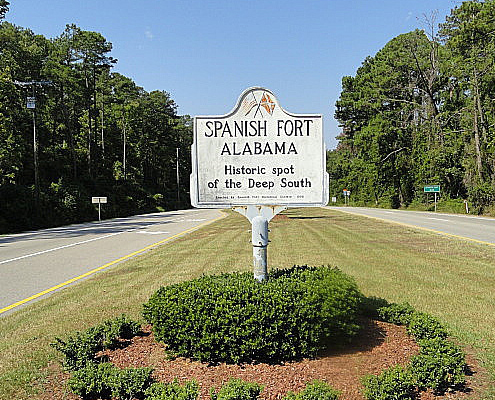 Looking for a home remodeling company in Spanish Fort, AL who is reputable and affordable? 24/7 All Services is the one to call!
We are a licensed home remodeling company serving all of Spanish Fort!
Call us today! (251) 626-1550
We are a full service General Contractor that specializes in home remodeling as well as electrical and plumbing repairs. Our workmanship is outstanding and our prices are fair and reasonable.
Let us help you make your home everything it can be.
Spanish Fort, AL Home Remodeling Company
When it comes to your home, the Spanish Fort, AL home remodeling company you hire should be reputable, licensed and professional.
We understand how important it is to make sure that any work being done on your home will be done properly and up to code. All of our beautiful home remodels are constructed to last a lifetime.
Our family owned and operated home remodeling company in Spanish Fort, AL has a reputation for designing and constructing amazing remodels, including:
Kitchen Remodeling
Bathroom Remodeling
Room Additions
Covered Porches
We do all of the work ourselves so we can ensure the quality remains consistent throughout the project. So, whether you just want a home makeover with fresh paint, new flooring and lighting fixtures or a complete and comprehensive home renovation; we can do it.
On top of all that, we are most likely the most affordable home remodeling company in Spanish Fort. Our prices include using the best materials your budget can afford and the highest quality workmanship.
Home Repair Service Spanish Fort, AL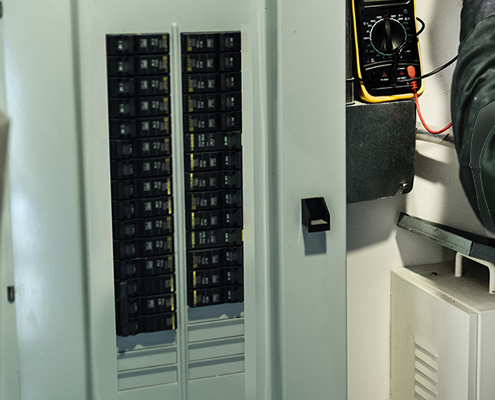 When you need a reliable and affordable home repair service in Spanish Fort, AL, choose a reputable and affordable one. By doing so, you're assured the job they do will be done properly, to code and safely. That's how we do it and our real customer reviews attest to that.
A few of the the home repair services we get called on for are:
Whether your home needs repair on the inside or outside, we have the skills and experience to do the job right the first time. While we wouldn't describe our repair services as "Cheap", they are very fair and affordable to almost anyone. You'll rest easier knowing that you had a licensed and reputable home repair service fix it.
We are a Spanish Fort, AL home remodeling company offering our services throughout all of Baldwin County.
Interesting Information about Spanish Fort, AL…
Spanish Fort, "A City of Spirit", is a vibrant, progressive and friendly community in which to live and raise a family, and to establish and grow a business. Located on the Eastern Short of Mobile Bay, you won't have for to go to find countless opportunities for taking in the beauty of the area while fishing, boating, hunting, enjoying the parks and recreational facilities, catching a spectacular sunset on the Bay, dining out on fresh local seafood, or enjoying an extraordinary shopping experience.
The city of Spanish Fort is rich in history dating as far back as 1712 with the founding of Mobile by Jean-Baptiste Le Moyne de Bienville of France. Spanish Fort was originally the site of a trading post established by French-occupied Mobile. Following the French and Indian War, a large area on the Gulf Coast including the trading post was ceded to the British in 1763. During the Revolutionary War after the Spanish took Mobile and surrounding areas in the Battle of Fort Charlotte, a presidio or military fort was built on the site of the old trading post. This "Spanish Fort" was the site of a counterattack by British forces dispatched from Pensacola in 1781. The British were driven back and unsuccessful in recapturing the area. Following the War of 1812, Spanish Fort, as it was now commonly referred to, was officially property of the United States.
During the American Civil War, Spanish Fort was heavily fortified as an eastern defense to the city of Mobile. Fort Huger, Fort (Battery) Tracey, Fort (Battery) McDermott, Fort Alexis, Red Fort, and Old Spanish Fort were all part of the Mobile defenses in what is now Spanish Fort. After the Union victory of the Battle of Mobile Bay, Mobile nevertheless remained in Confederate hands. Union forces embarked on a land campaign in early 1865 to take Mobile from the east. Spanish Fort was the site of the Battle of Spanish Fort in the Mobile Campaign of the war. Its fall allowed Union forces to concentrate on Fort Blakeley to the north, and hence destroy the last organized resistance to Northern occupation east of the Mississippi River. The falls of Spanish Fort and Fort Blakeley permitted Union troops to subsequently enter Mobile unopposed after the conclusion of the Civil War.